AMX ESPORTS CHAMPIONSHIP FINISHES INAUGURAL SEASON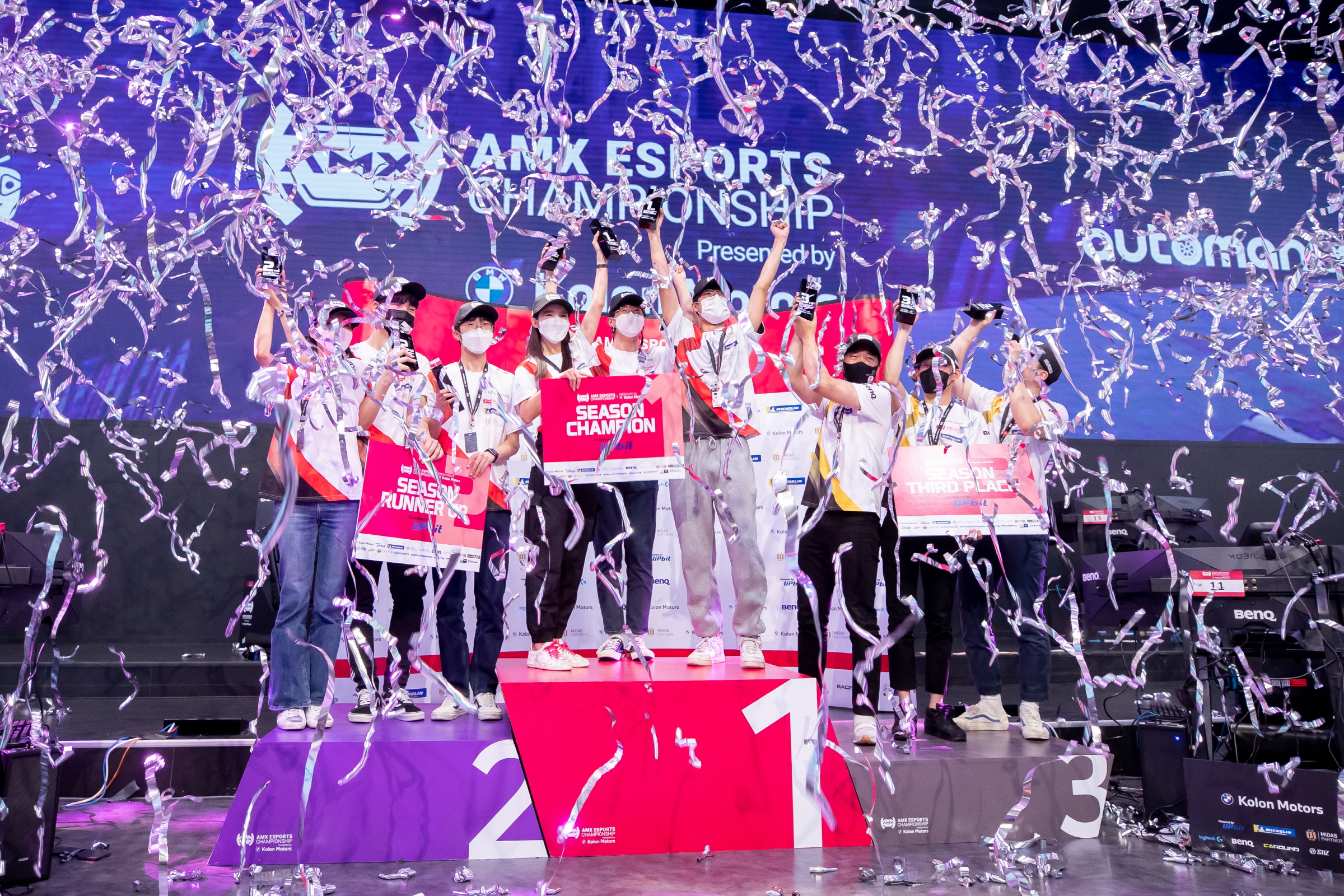 The AMX eSports Championship presented by Kolon Motors, wrapped up its first season ending with a two-day triple round finish at the famed esports arena, the afreeca colosseum in Seoul.
After a postponement due to covid measures, the season champion was crowned amongst 20 teams consisting of a diverse range of drivers, from Instagram models having no sim-racing experience prior, car YouTubers proving their automotive knowledge, to Korea's top drivers at the highest level of real racing.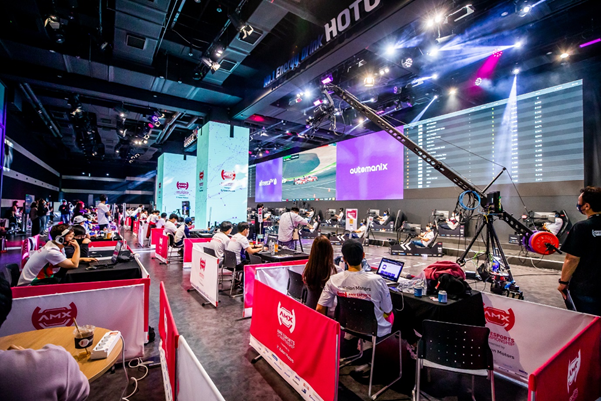 AMX's new type of PRO-AM sim-racing model was set in motion starting last June, and the uniqueness did not just end with the drivers. Competing teams had to race on a diverse mix of global tracks, while making physical driver changes during pitstops at the offline rounds. For the online rounds, teams had their drivers racing individually within their category (influencers, real drivers, sim-racers) on a weekly basis. Even the prize pool was a sight to see, due to it being set in bitcoin, continuously hitting highs and lows throughout the season.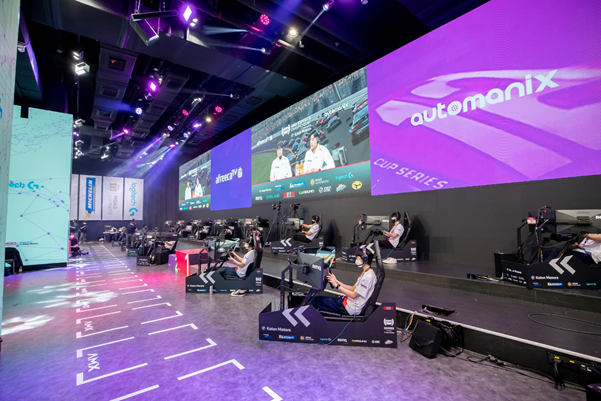 The inaugural season, as dynamic and risky as it was, ended in a strong and spectacular fashion, being rewarded by the long list of sponsor activations, getting the nod from KARA (Korea's FiA ASN), high interest from the online audience, and most importantly – the participants showing their approval and simply having a great time.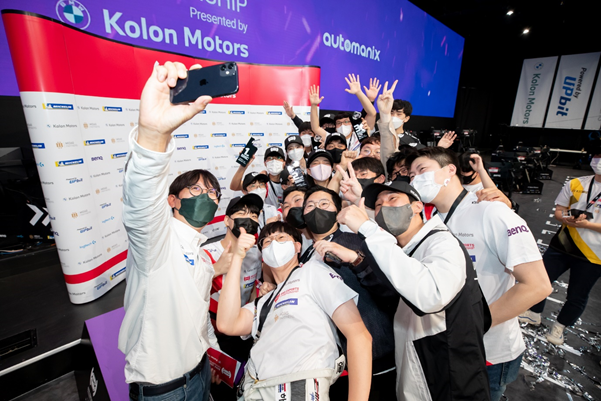 Be sure to follow what automanix, the league organizers, have in store for the second season of the AMX eSports Championship and the future of Korean sim-racing.
Season Finale: Rounds 16-18
Korean Broadcast (AMX ESPORTS):
https://www.youtube.com/watch?v=Er7ApqK5qgU
English Broadcast (RaceSpotTV):
https://www.youtube.com/watch?v=usJENwDjMhU